I'm back and ready to get going…
I've not posted on my blog for 18 months. This is not what I wanted but I suppose that "real life" has got in the way.
But I'm back now – with a new vision…
What's changed? I still have "real life" getting in the way.
I spent this weekend in the company of about 200 other enthusiastic people at the Instant Profit Seminar run by Alex Jeffreys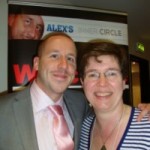 and Dean Holland.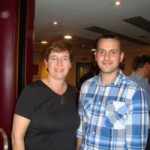 For those who don't know, I was on Alex Jeffreys' first coaching course in November 2008 along with Dean Holland. I tried to follow what Alex taught us (and I learned a great deal from him), but found that eventually I stopped blogging and working at being online and other things took over.
However this weekend has given me the boost to get moving again. After all, if Dean Holland was able to build a successful business, why can't I?
Now I have lots of reasons (excuses) why I haven't built my business, and I will share those with you in future posts.
For now, though, I have returned with new enthusiasm.
I'd love you to come along with me, so that we can share the journey, the highs and the lows, the successes and those things which haven't worked so well. After all – we can help each other and that's one of the best things we can do.
So if you feel too busy, too tired, don't know what you want or have to do to move forward in this wonderful world called the internet, let me know what you are thinking by leaving a comment below.
I look forward to receiving and answering all your comments and together we can rock!